Got some unwanted tapes ya wanna turn into extra cash?!?! Why not post 'em in my message board?

CHIM's CULT HORROR MESSAGE BOARD



AUCTIONS are a great way to unload videos you don't want. I buy quite a few videos and DVDs on EBAY: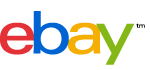 Or why not give me the chance to buy it if it's really cool and I don't all ready have it!!!!



*CHIM CHIM the Video Monkey in no way endorses the sale of pirate or bootlegged copyrighted material and accepts no responsibility for any bootlegging done here....





This page hosted by
Get your own Free Home Page