May 17-18, 2008 in search of Florida's 'Red' Drosera filiformis.
It has been a few years since a long field trip was made. Inspired by Barry Rice's & friends trip to the Florida panhandle that included the elusive, endemic all red variety of Drosera filiformis. One of the few species I had personally yet to observe in the field despite knowing of approximate habitat locations. After seeing photos of the plants for the first time, these were some that I had to see for myself. And are they ever spectacular!

Two trips were made in May with new sites discovered on both. An exhaustive trip with satisfying results came of the weekend of May 17-18 with 5 different sites found out of over 12 explored. The ruby red Drosera filiformis proved to be abundant in satisfactory habitats. Moreso than any D. tracyi stand I've seen. Also present were other carnivores Drosera capillaris & Utricularia subulata in all locations. Utricularia cornuta at most, Pinguicula planifolia at two of the sites, and Utricularia purpurea at one. Also present and abundant at all sites is a rare shrub Hypericum lissophloeus Smooth-Bark St. John's Wort. Growing only at these isolated unique habitats and classed as an endangered species.

The ruby red Drosera filiformis are truly sensational observed in the vast stands of many thousands of plants across the sandy seep bogs. Windy conditions made it difficult to get clear photos and the flowers are only open in the morning. I almost missed the opportunity to photograph flowers by spending the first few hours of the trip exploring for new areas that proved not to have any plants.

The best habitats seem to be well protected and the worst, yet only minor threat is damage to bogs by recreational ATV and 4x4 "mudding". Unlike Sarracenia, faster growing Drosera species tend to recover quickly and abundantly by seed from disturbance if the water table is not changed.
---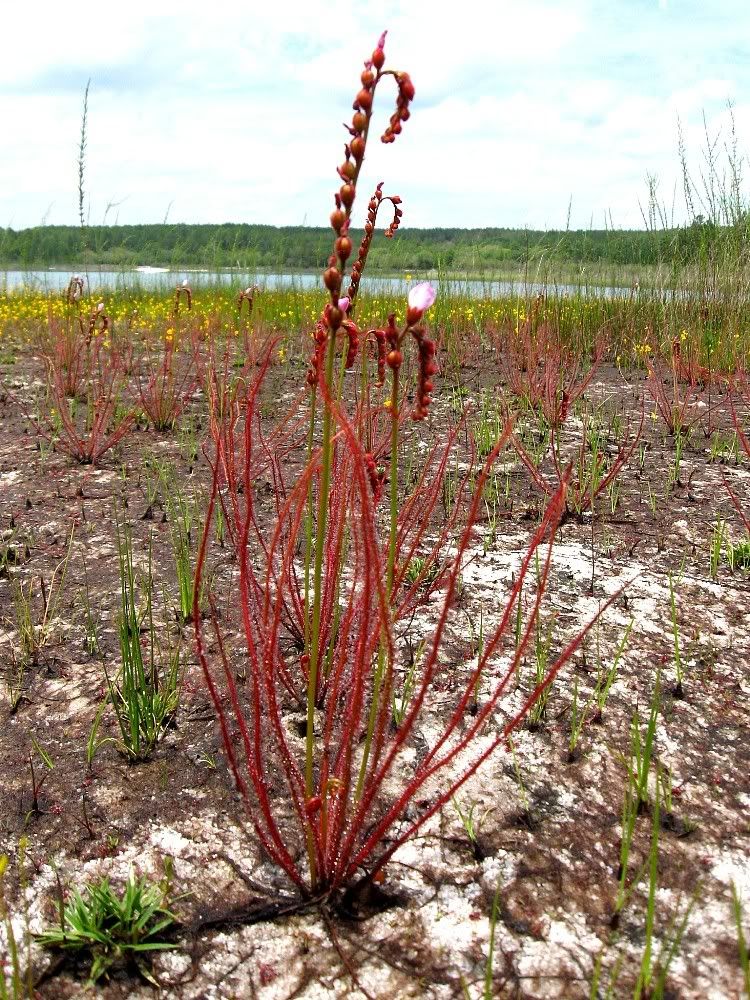 | | |
| --- | --- |
| | |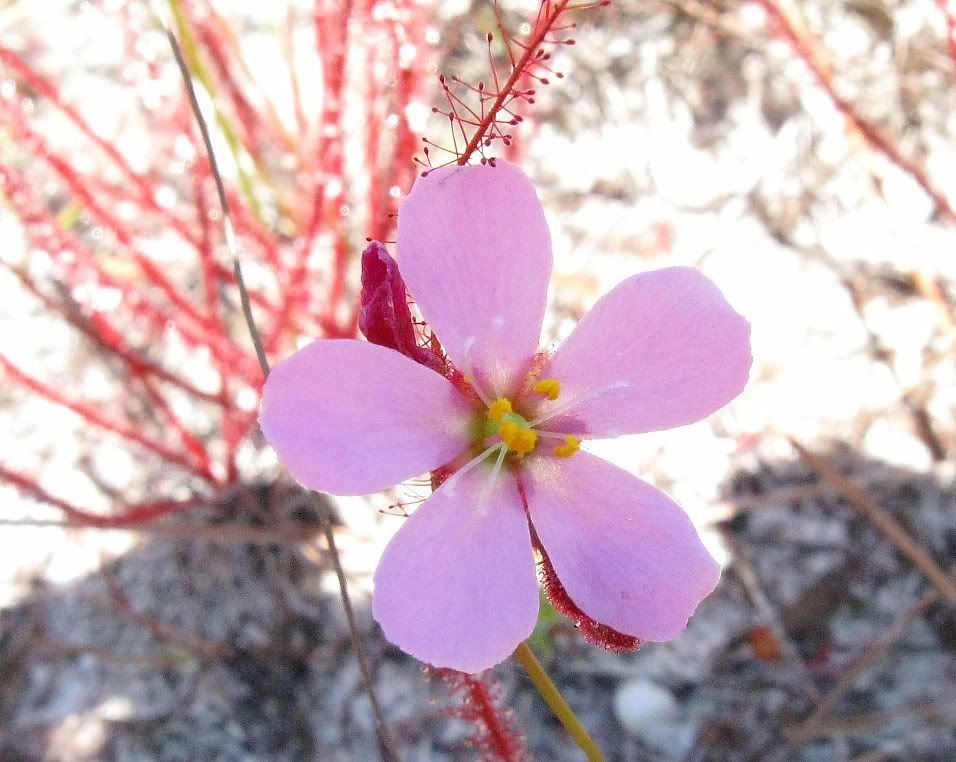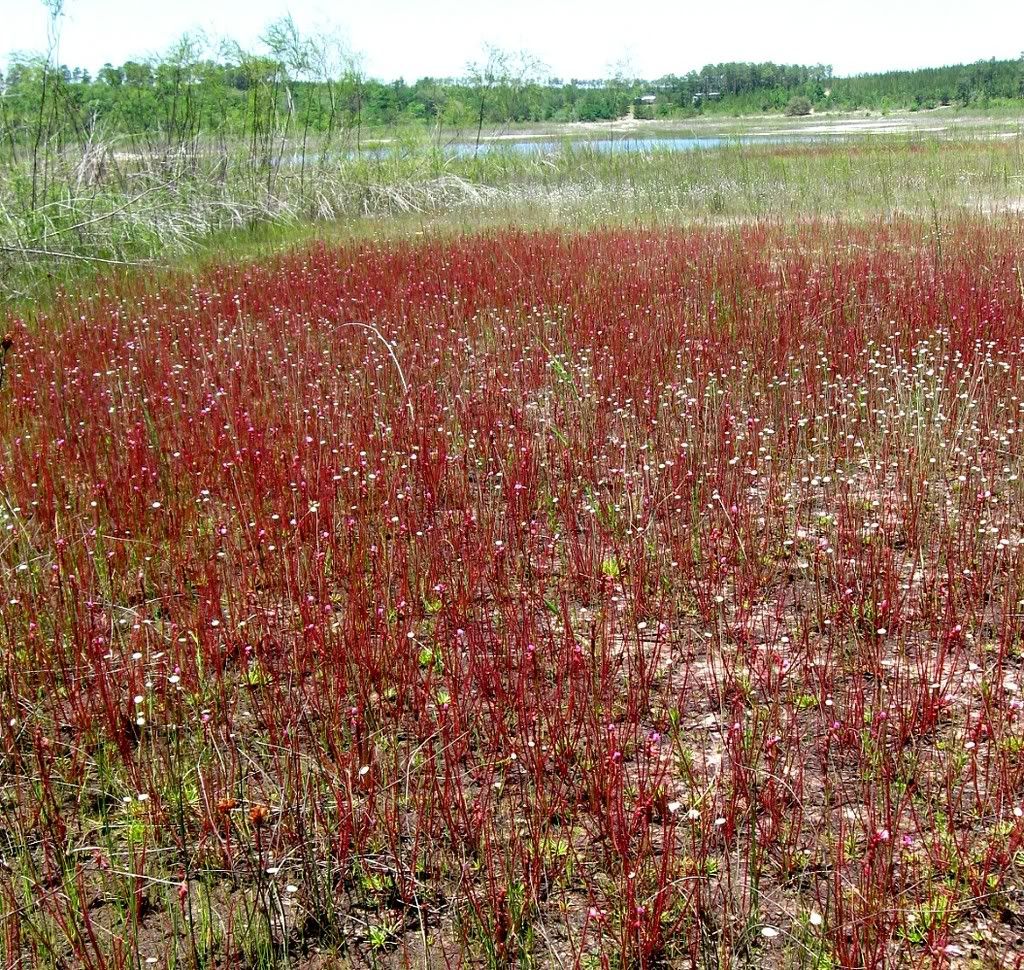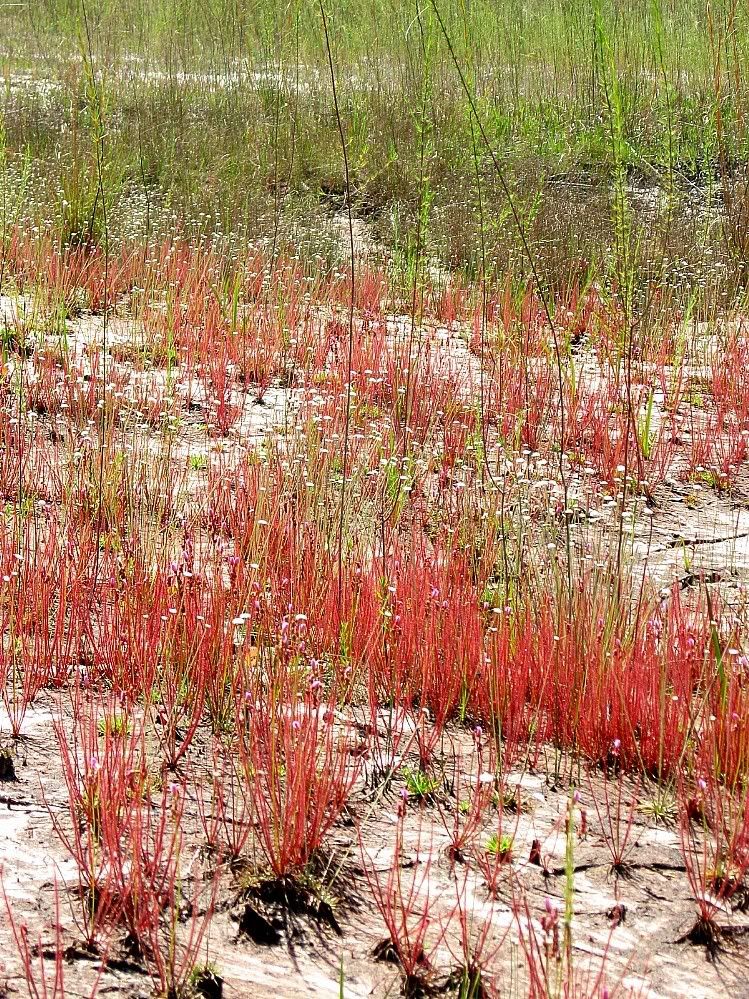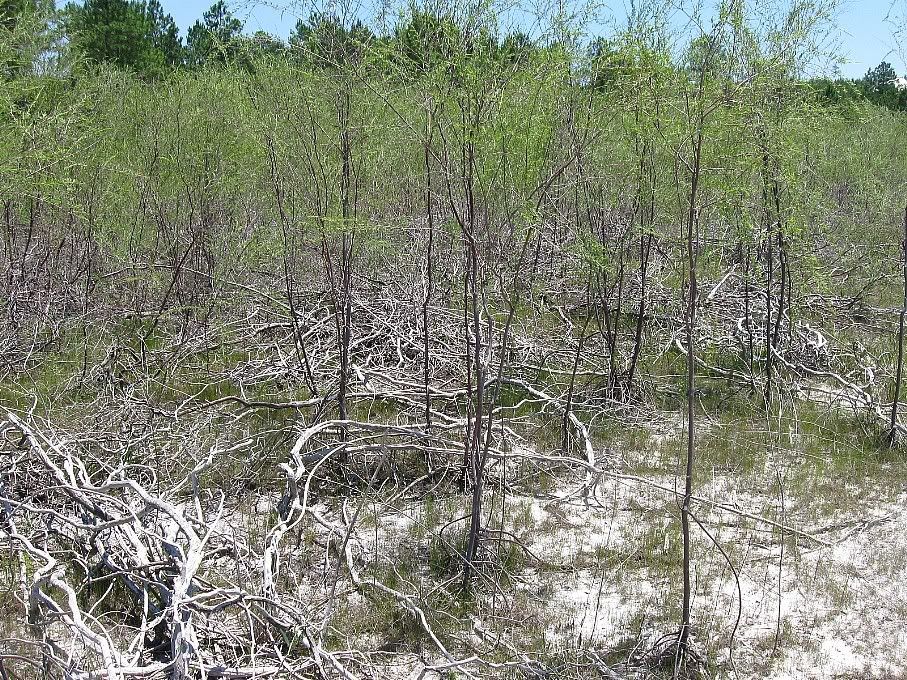 Hypericum lissophloeus Smooth Bark St. John's Wort

The unusual birch-like peeling bark of Hypericum lissophloeus.
| | |
| --- | --- |
| Drosera filiformis with Utricularia cornuta. | Ruby red Pinguicula planifolia sharing real estate with Drosera filiformis. |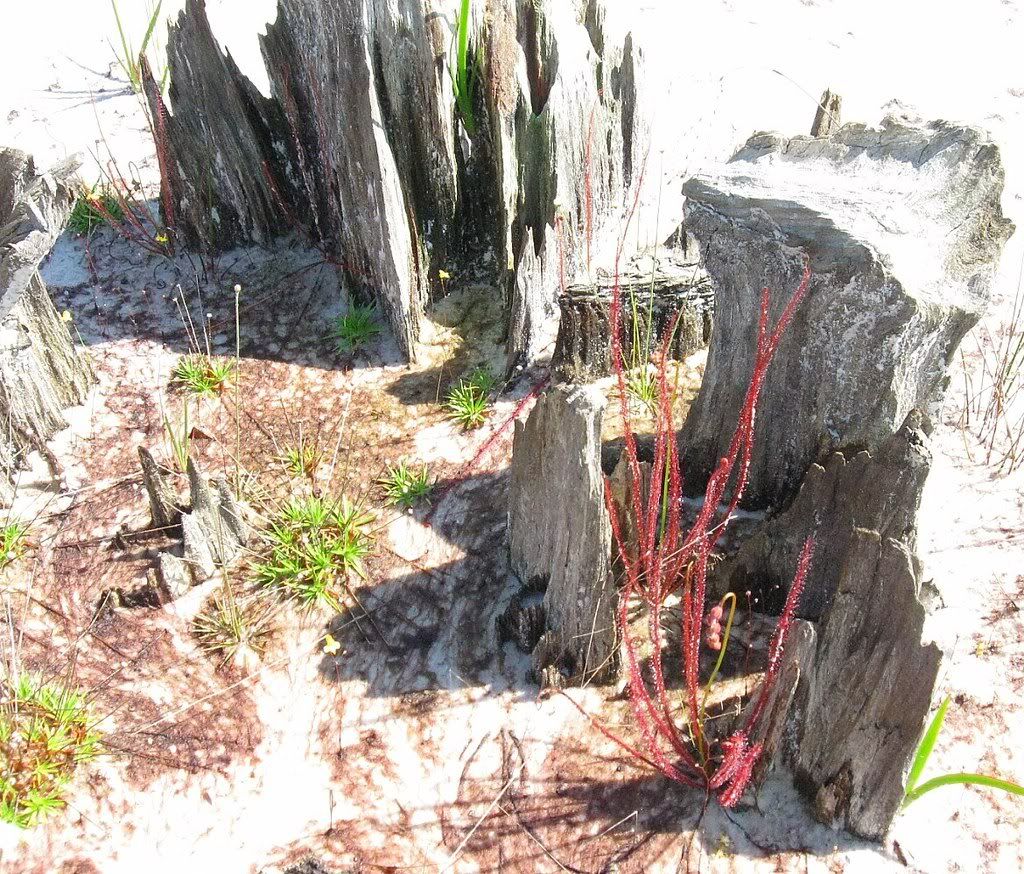 "Castle guards"

Some plants in wetter areas are quite large. Here about 12 inches tall growing in pure silica sand.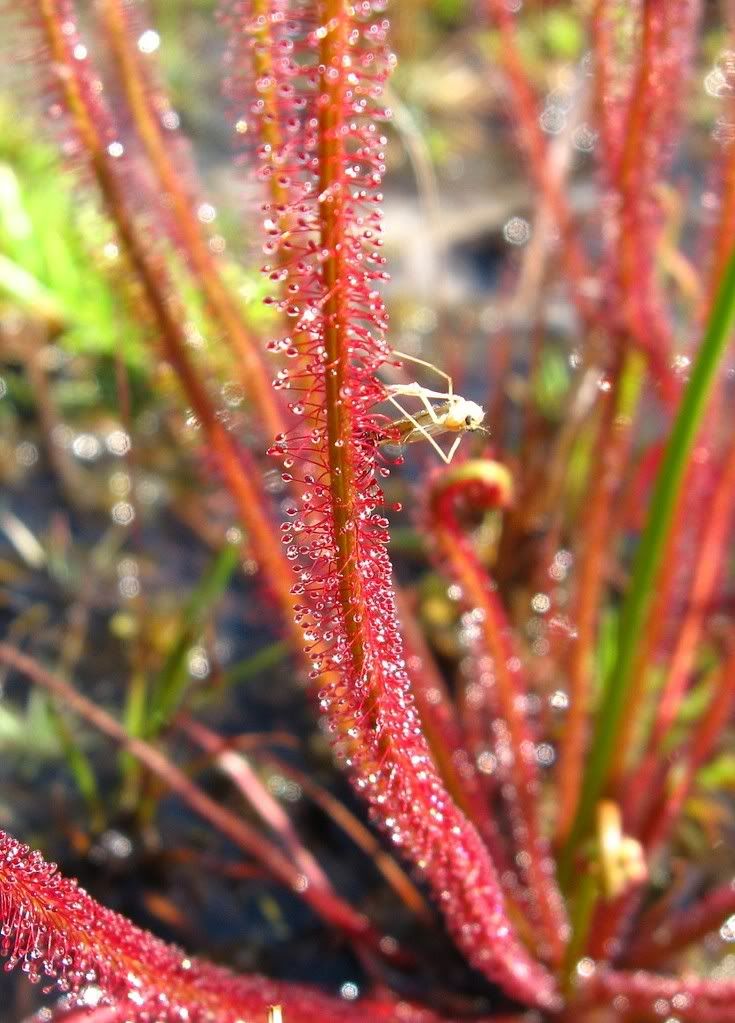 Photos were taken with a new Canon A590 digital camera.
A cheesy movie was made with Windows Movie Maker software and can be downloaded
here. Although much smaller and lesser quality, the same video streaming on YouTube is here . Click "watch in high quality" under the lower right of the video screen.

---
next page